Five (5) Ways to Create Engaging Content for your Business.
Your business online presence is vital for creating an effective marketing strategy, attracting new customers, and increasing business profits. However, having an online presence alone is not enough; rather, creating engaging content is the key to furthering your business goals.
In this article, I'll give you simple suggestions to create more engaging content to boost your creativity. As we all know, sometimes the obvious things stare us straight in the face, and you just need someone to give you a nudge to alert you to their presence. So, here goes:
1. Think about what your audience care about
This is 'Mr. Obvious', right. But take a moment to check your latest blogs, articles or posts and ask yourself: what are you actually trying to get across? Why should your audience care about the topic? How will their business improve by what you're offering? It is important to keep your audience and your brand at the centre of all your content planning and creation efforts. Learn about your target audience's interests and create content accordingly
2. Make sure the headline indicates what you're actually going to write about
If you've got boring headlines, people have no reason to click. If you want to grab the attention of your easily distracted audience, you absolutely need a headline that reveals precisely what they can expect from the content you're serving them. A question in a headline is a good idea, but hinting where the answer will lead to is even better.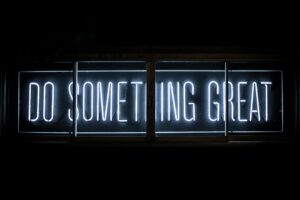 3. Produce original and distinctive content
Today, it's tough to produce content that's 100% unique. There is probably someone else out there who is writing about the same topic or conducted similar research. That's fine. The idea is to produce authentic and honest content. Don't plagiarise content from other websites; instead, provide value with your own unique content. Share personal experiences – nobody else had them. This will help you stand out from the crowd and entice readers to become interested followers. Write and share blog articles about your company and products on social media to increase traffic to your website. Lists, curated content, weekly round-ups, how-to articles, news, and case studies are popular blog content subjects that are widely shared on social media. Create community forums and incentives to entice visitors to your social pages.
4. Less Text, More Visuals
Visuals can be images, GIFs, charts and graphs, infographics, videos, stylized quotes, tables, emojis, etc. Visuals need to be incorporated into your overall content marketing strategy. Take original photos. Add videos to your website, posts, email newsletters, and social media channels The possibilities with video content are nearly endless. It's easy to take and edit photos and videos without hiring a professional. You can also enhance your content by building infographics. Infographics combine statistics, facts, and information with images to make them easy to understand for the audience. If you don't have the time to create infographics, you can simply use basic graphics or pictures to share statistics and draw the attention of readers.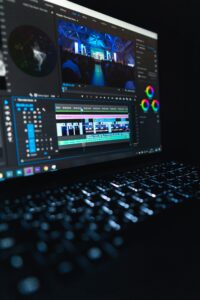 5. Add a Call to Action (CTA)
Call to action is basically copywriting that you can include in your article in order to urge people to share your post, subscribe to your email list, download your eBook, buy a product via your affiliate link, comment on your post, take part in a campaign/challenge, etc. Through calls to action (CTA), you're inviting people to do something you want them to do. So feel free to add social sharing buttons, widgets, embeds, and other elements that you want people to notice. Anything that people can react to or interact with counts as engaging content.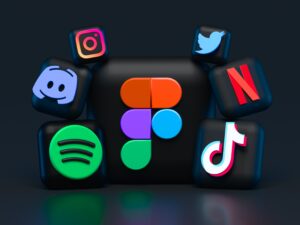 Get started! Create your Engaging Content Now!
Don't use only one of these strategies. Mix up your content to keep things interesting.
I hope that you will be able to use the creative ideas presented in this article to share informative and engaging content with your social media audience. If you have any other interesting ideas on this topic, please share them with us.